Aluminium Perforated Panel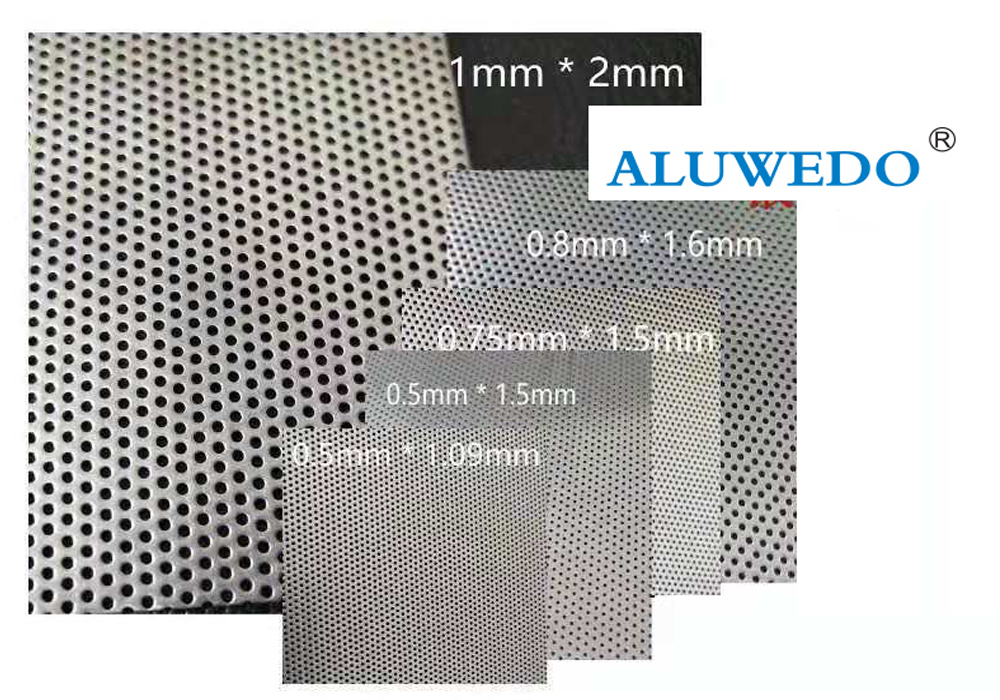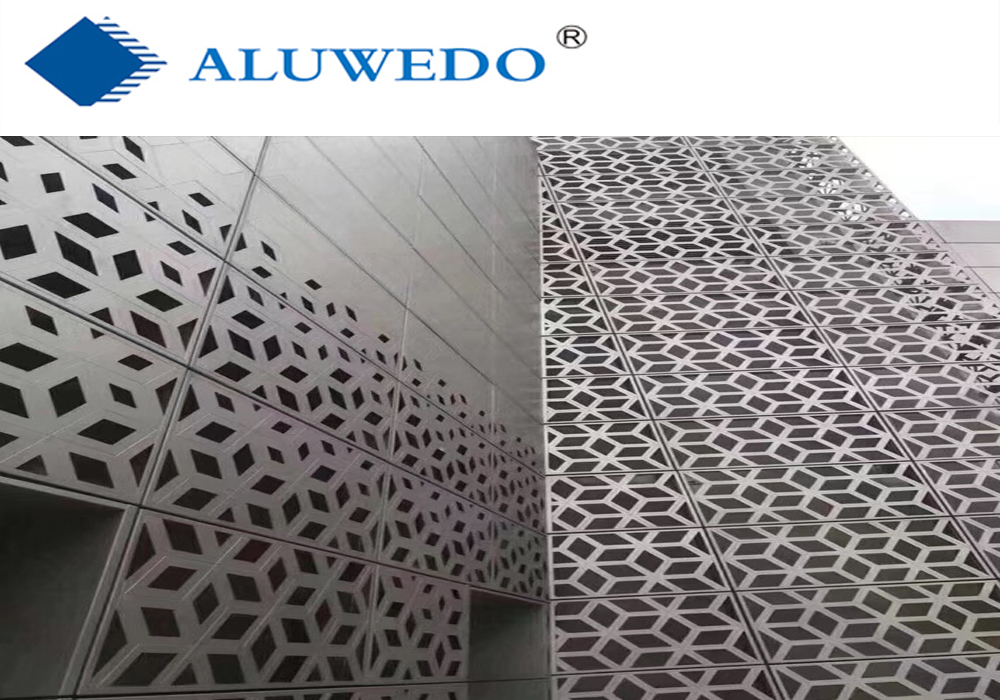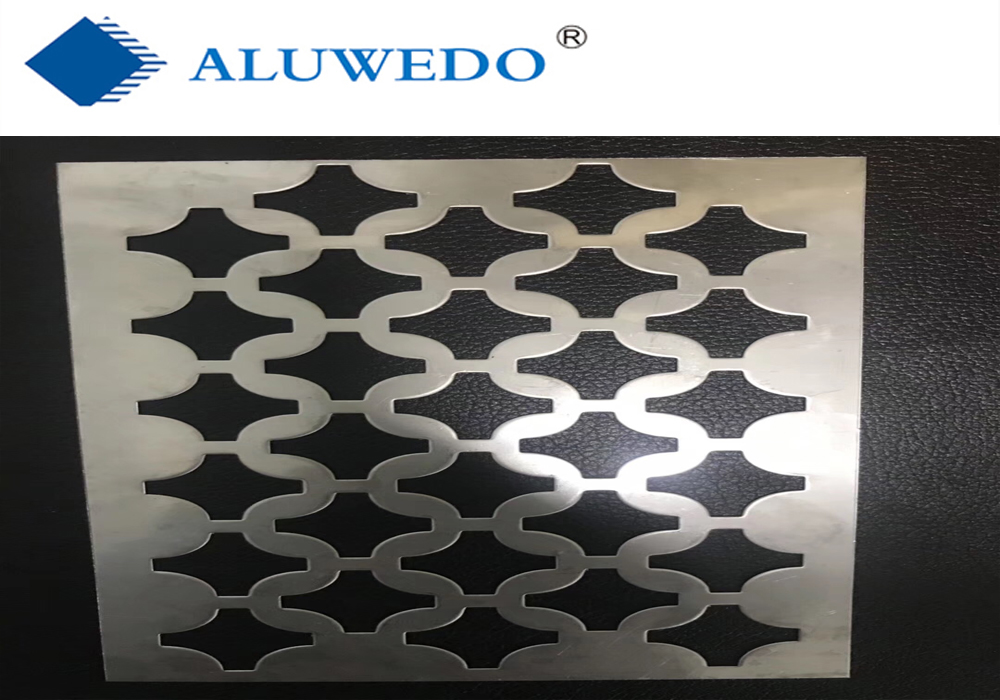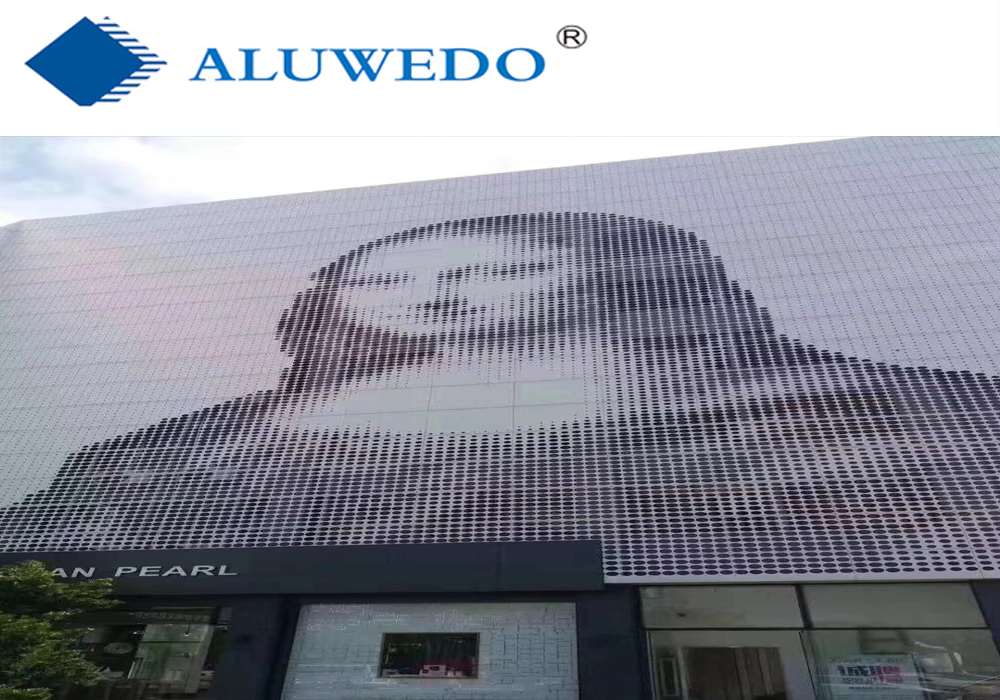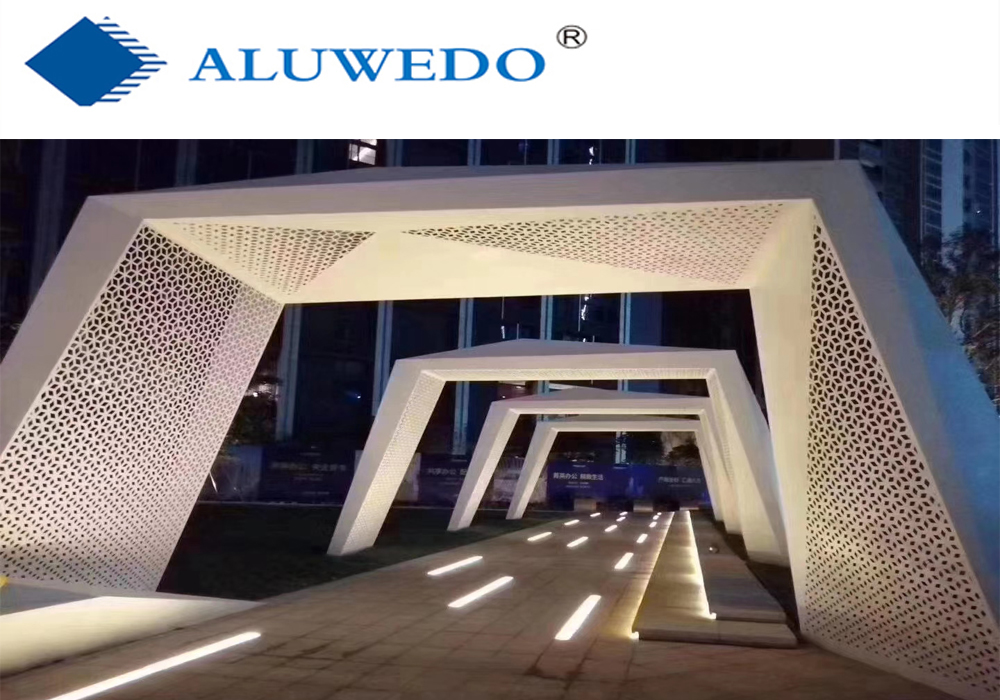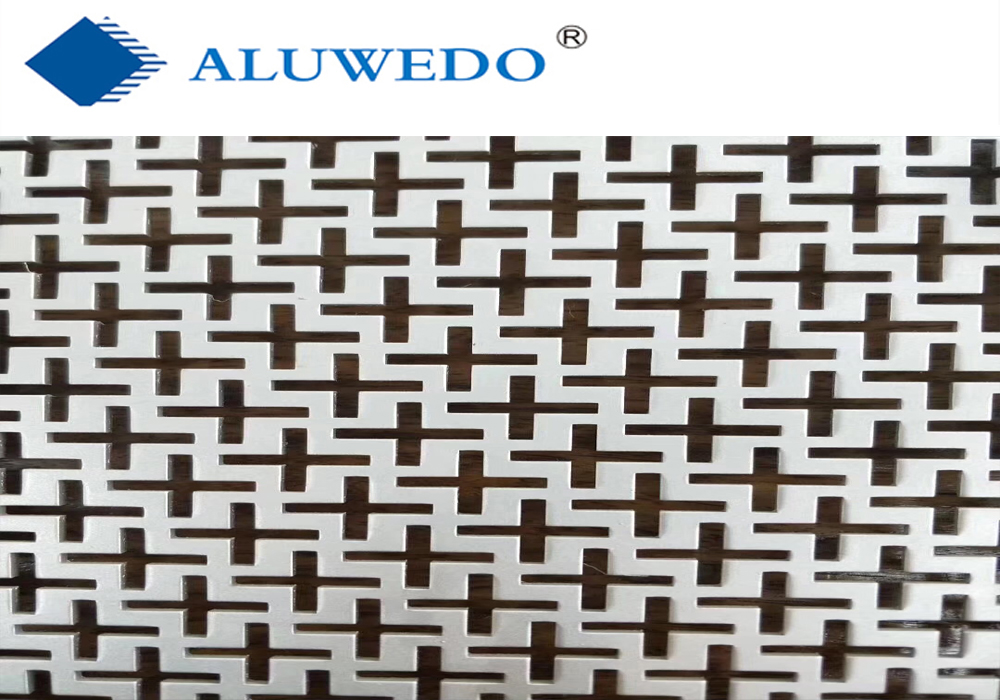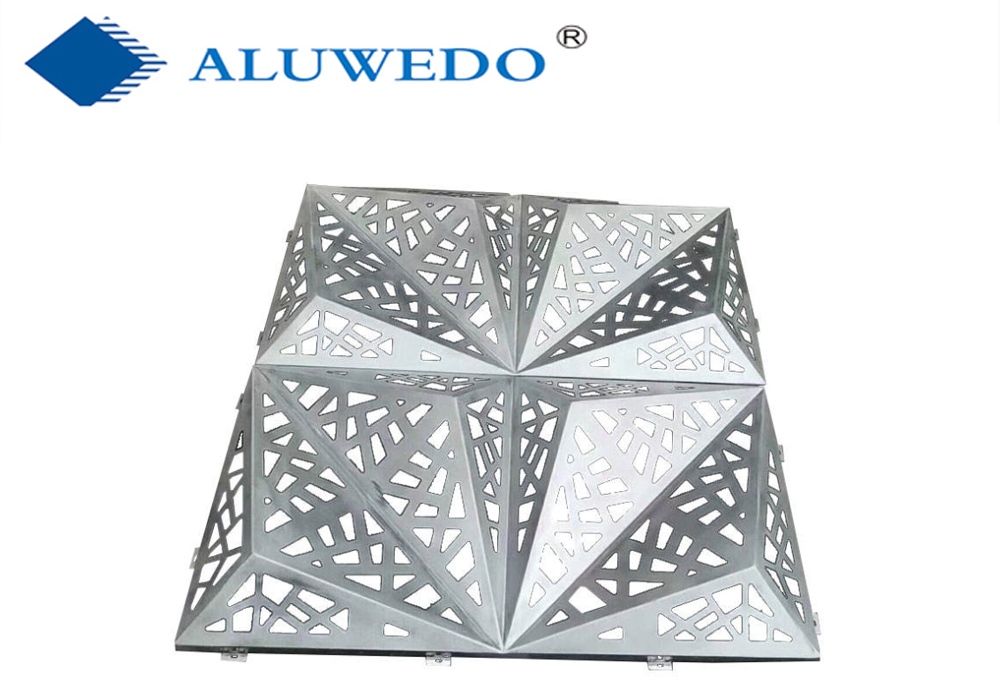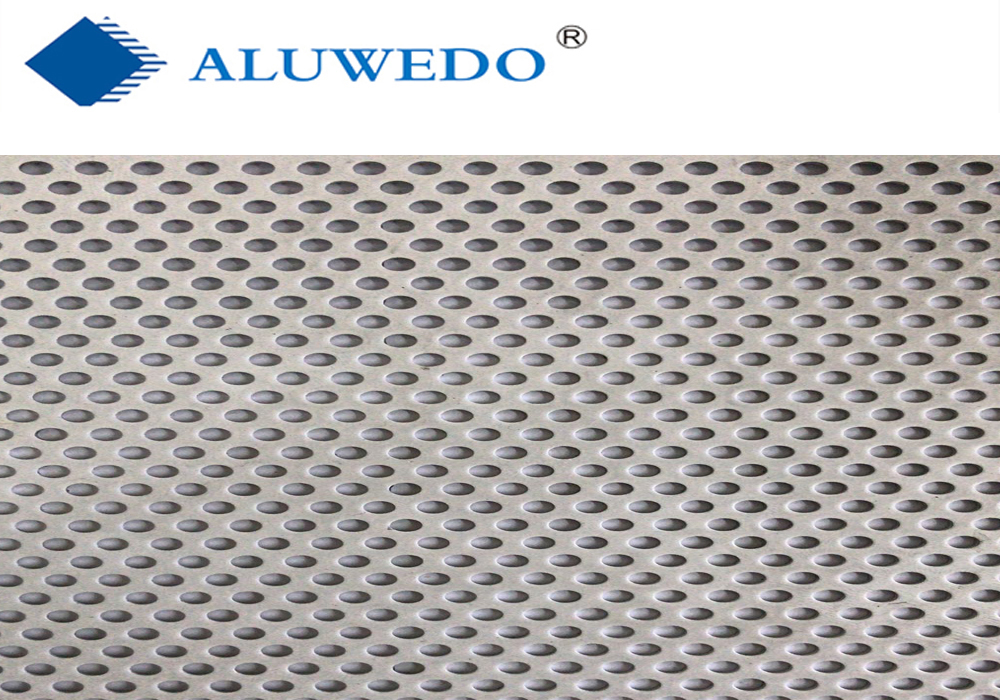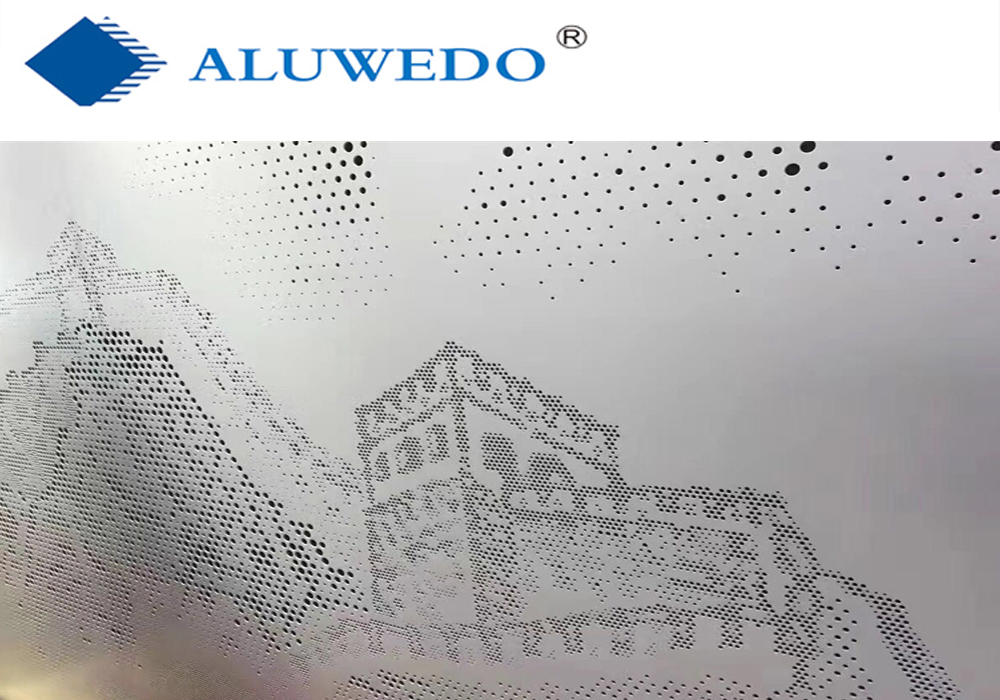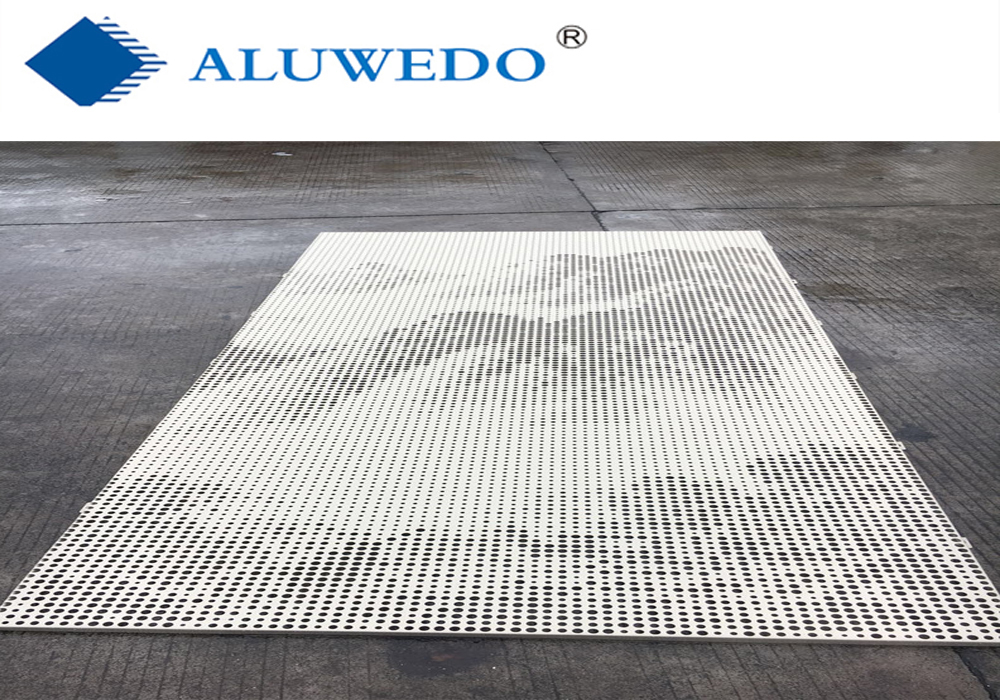 Aluminium Perforated Panel
Description

Features

Technical Data
Aluminum Perforated Sheet
is the most popular
architectural cladding and decoration material for building walls, facades, columns, ceilings, roofs, canopies or balconies.
A wide variety of architectural designs can be achieved by using perforated metal cladding in either interior or exterior decoration.
Perforated Panels in Aluminium come with different sizes, patterns, colors and shapes based on clients' requirements.
SURFACE TREATMENT / POWDER COATING OPTIONS
Surface treatment
for aluminum material:
- Natural aluminum alloy surface( A1100, A3003), polished, shine or a dull mill finish;
- Anodized finish;
- Powder coating;
- PVDF coating.
PVDF Coatings Available in all RAL colors
PVDF coated perforated aluminum is durable and resistant to rains / moisture, sunlight and chemicals.
Applied to Perforated Sheet used for outdoor or exterior building walls decoration.
Powder / Polyester Coating
Powder coated aluminum perforated panels are mainly applied to interior / indoor decorations.
Hole Patterns
According to the punching hole shape, Perforated Mesh in Aluminum is mainly divided into diamond, round, checker, decorative and other custom patterns. Details as listing below. The most common type of perforated aluminum is round hole pattern.
Round

Rectangular

Square

Obround

Diamond

Hexagonal

Cross

Triangle

Oval

Embossed

Pentagram

Checkered Diamond Plate

Cruciate Flower

Raised Hole / Dimple

Perforation Arranged in Checker Pattern
Quick feedback mail: info@aluwedo.com
7*24 hours quick feedback by mail and whatsapp/wechat on line: 008613962238789
Features Of Architectural Perforated Metal
•Protect the architectures from strong sun light,

• Fire proof A2 with EN13501 Standard

• Anti-humidity,

• Sound absorption,

• Simple installation,

• Low maintenance cost,

• Flexible combination,

• Fashion design,

• Various colors,

• Deluxe outlook,

• Environment-friendly.
Application
Perforated Metal Sheet is used in ceiling and wall panels decoration, air flow, security guarding , light weight and easy for installation.
Facades or curtain walls;
Round or square columns cladding of building;
Ceilings and roofs decoration;
Buildings, subways, tunnels, and bus stations, airport waiting rooms, bridges, toll gates decoration;
Decoration with glass for curtain walls;
Shielding sheets of machines, electrical equipment;
Metal screen to control the flow of air in roof design;
Decorative roof panel for light diffusing;
Privacy screen;
Building walls acoustical boards for reducing the noise;
Sun shading sheet;
Fencing and decoration of the building stairs, balconies, hotel towers;
Mesh covers of audio amplifiers;
Mesh curtains for space partition and privacy screen;
Other uses (traffic noise barrier, shielding for machinery and other facilities, auto grille, etc).
Quick feedback mail: info@aluwedo.com
7*24 hours quick feedback by mail and whatsapp/wechat on line: 008613962238789
First Aid Measures
Description Of Necessary First Aid Measures:
Eye Contact: Dust Acts As A Foreign Body.
Flush Eyes With Plenty Of Water For At Least 15 Minutes.
Seek Medical Attention If Eye Irritation Persists.
Skin Contact: Maintain Good Personal Hygiene.
Wash Affected Area With Mild Soap And Water.
Seek Medical Attention If Skin Irritation Persists.
Inhalation: Remove To Fresh Air. Check For Clear Airway, Breathing And Presence Of Pulse.
If Necessary Administer Cpr. Consult A Physician Immediately.
Ingestion: Rare In Industry. Dust May Irritate Mouth And Gastrointestinal Tract. If Ingested, Seek Medical Attention Promptly.
Most Important Symptoms/Effects, Acute And Delayed:
Aluminum and aluminum alloys as sold and shipped is not likely to present an acute or chronic health effects. However, during processing (cutting, milling, grinding, melting or welding) emitted byproducts may cause irritations, difficulty in breathing, coughing or wheezing. May cause allergic skin reactions.
Indication Of Immediate Medical Attention And Special Treatment Needed, If Necessary:
Notes to physician: May cause sensitization by skin contact or inhalation.
Treat symptomatically.
FIRE FIGHTING MEASURES
SUITABLE EXTINGUISHING MEDIA: Non-flammable.
Not applicable for solid product.
Use Class D extinguishing agents or sand on fires involving dusts or chips.
Use extinguishers appropriate for surrounding materials.
Do NOT use water on molten metal.
Do NOT use halogenated extinguishing agents on chips or fines.
SPECIFIC HAZARDS ARISING FROM MATERIAL:
Dusts from grinding operation may burn if they are ignited.
Dust, powder and fumes are flammable when exposed to flame or by chemical reaction with oxidizing agents. Aluminum chips, dust and fines in contact with water can generate flammable hydrogen gas.
HAZARDOUS COMBUSTION PRODUCTS: At temperatures above the melting point, fumes containing aluminum oxides and smaller amounts of other alloying elements may be liberated. If heated to very high temperatures, copper and zinc fumes may evolve.
SPECIAL PROTECTIVE EQUIPMENT AND PRECAUTIONS FOR FIRE FIGHTERS: Firefighters should wear self-contained NIOSH-approved breathing apparatus and full protective clothing.
EXPLOSION DATA: Molten metal in contact with water may be explosive.
SENSITIVITY TO MECHANICAL IMPACT: None.
SENSITIVITY TO STATIC DISCHARGE: N/A.
ACCIDENTAL RELEASE MEASURES
PERSONAL PRECAUTIONS, PROTECTIVE EQUIPMENT AND EMERGENCY PROCEDURES: Not applicable to aluminum in solid state. Avoid dust formation. Ensure adequate ventilation. Clean-up personnel should be protected against contact with eyes and skin protection.
ENVIRONMENTAL PRECAUTIONS: Not applicable to aluminum in solid state.
Do not flush into surface water or sanitary sewer system.
METHODS AND MATERIALS FOR CONTAINMENT AND CLEANING UP: Solid metal does not pose any problems.
Dust spills should be cleaned up avoiding dust generation. Wash down with water if in contact with acids. Avoid inhalation of dusts. Collect scrap aluminum for recycling.
HANDLING AND STORAGE
PRECAUTIONS FOR SAFE HANDLING:
Not applicable to aluminum in solid state.
Operations with the potential for generating high concentrations of airborne particulates should be evaluated and controlled as necessary.
Practice good housekeeping.
Avoid generating dusts.
Avoid breathing metal fumes and/or dust.
Avoid contact with sharp edges or heated metal.
Hot and cold aluminum are not visually different.
Hot aluminum does not always glow red.
Eating, drinking or smoking should not be allowed in areas where this alloy is processed, handled or stored.
CONDITIONS FOR SAFE STORAGE: Other than incompatibles, no special storage conditions for aluminum in solid state.
INCOMPATIBLE PRODUCTS: Store away from strong acids, alkalis and oxidizers. Store away from halogenated compounds. Product should be kept dry to prevent corrosion.

Quick feedback mail: info@aluwedo.com
7*24 hours quick feedback by mail and whatsapp/wechat on line: 008613962238789
Feedback form contact with us